Sweetie Pie Hamper (21000066)
Product Details:
Sweetie Pie Hamper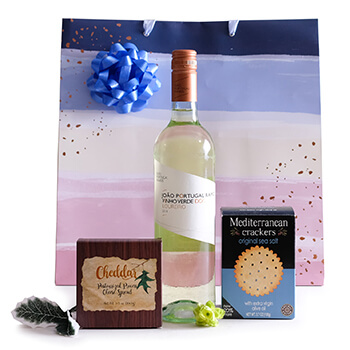 Product Code: 21000066

IMPORTANT NOTICE FOR YOUR DELIVERY: We always ship your gifts locally within your selected country which allows us to deliver quicker by avoiding border crossing delays and long transit. However due to current high gift volumes and necessary COVID-19 safety measures, our couriers may experience delivery delays. With this we are unable to guarantee the exact delivery date during the month of February and urge you to order your holiday gifts asap to ensure timely delivery. We hope you have a healthy and safe 2021! We'll still do our best to ship your gift as soon as we can!
Other popular flower bouquets for Portimao: