Recite to s Nečim ukusnim (21000088)
detalji o proizvodu:
Recite to s Nečim ukusnim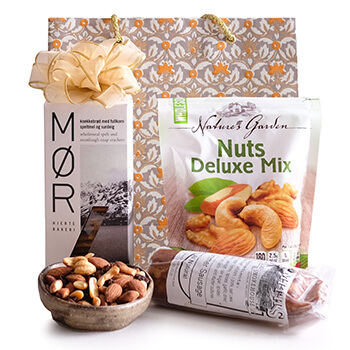 Šifra proizvoda: 21000088

OBAVIJEST ZA VAŠU ISPORUKU: Uvijek isporučujemo vaše darove lokalno unutar vaše odabrane zemlje, što nam omogućuje bržu isporuku izbjegavanjem kašnjenja graničnih prijelaza i dugog tranzita. Međutim, zbog trenutnih velikih količina poklona i potrebnih sigurnosnih mjera za COVID-19, naši dostavljači mogu doživjeti kašnjenja u isporuci. Uz to nismo u mogućnosti jamčiti točan datum isporuke tijekom mjeseca veljače i potaknuti vas da što prije naručite svoje blagdanske darove kako biste osigurali pravovremenu dostavu. Nadamo se da ćete imati zdravu i sigurnu 2021. godinu! I dalje ćemo dati sve od sebe da vaš dar otpremimo što prije možemo!
Other popular flower bouquets for Portimao: